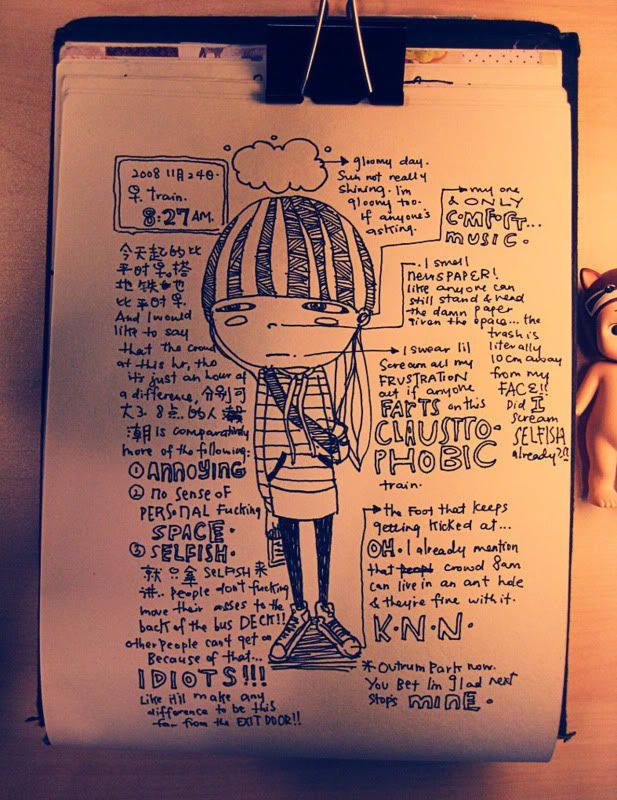 hello world. celeste is still alive. alright. hmm. i've decided to start something.
since i draw and draw on the sketchie and dun post it. which is totally unforgiveable as far as i'm concern.

i doodle alot on the train. usually to kill time.. but oso train myself to use a pen straight
away instead of pencil line them first.. i started to draw my beginning of each morn,
what i wear that particular day.. how i'm feeling.. what i see.. any lil incidents. it's nothing fancy. just some jotting down of thots..
really dun want to update so irregularly.. so maybe this "Ramblings on the train" will keep this blog alive till i post something substantial again.
:) smile, laugh, feel angsty for me, curse me if u want, hahaha or be totally blown away by my (puddle that is) oh so yummilicious fashion sense. WOOT WOOT!

i present you "Ramblings on the tran" 24nov2008.